Binance Exchange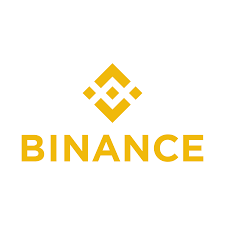 Binance platform is one of the most popular exchanges among users and it's getting the majority of the positive reviews across the web.
Binance exchange allows users to exchange fiat money for cryptocurrencies. Binance recently partnered with Simplex to provide a brokerage service through credit and debit cards. This service allows you to purchase 31 different cryptocurrencies via credit card.
Trading at Binance is fairly easy and user-friendly. An impressive cryptocurrency selection is available for trading with Bitcoin, Ether, BNB, XRP, and Tether trading pairs.
Users can choose between the basic, classic, and advanced interface for order book style trading plus margin, peer-to-peer, and OTC trading options. While doing spot trading, users can choose between three different interfaces based on their level of experience.
The classic interface allows a quick view of the market and trading pairs, making it easy to change pairs. Binance has an advanced view module that gives users access to advanced charting tools. For those who are new to trading, there will be no difference between the two perspectives, both will seem very complicated.
Less experienced traders have an initial quick trade option that allows you to convert currencies at market rates without a chart or order book. Margin trading is available for selected trading pairs, allowing users to trade up to 10x the leverage of some coins.
Binance offers a variety of trading tools, including real-time charting tools with moving averages and index moving averages. Users can make transactions through the Binance app, Binance website, or Binance desktop app. Traders can use the Binance platform to access their portfolio and trade history as well as view order books and price charts.
To compare Binance with other popular exchanges, take a look at our detailed comparison of best rated cryptocurrency exchanges.
⌛Short on Time? Here Are My Key Findings
Spot trading: Binance Spot Grid orders are placed from the upper grid to the lower grid. When a purchase order is fulfilled, a sales order will be placed on the grid above it.The exchange also offers a variety of passive income opportunities via staking, lending and referrals.
Futures Trading – Cryptocurrency futures trade included three main components including expiration date (when the futures contract will close), units per contract (how much each contract is worth), Leverage (For example, you would need thousands of dollars to buy 1 BTC in the spot market. But with futures contracts, you can open a long BTC position at a fraction of the cost for leverage).
Auto invest: Auto-Invest lets you automate crypto investments and make passive income. This is a dollar-cost averaging (DCA) investment strategy. You can choose the cryptocurrency you want to purchase on a daily, weekly, bi-weekly, or monthly basis.
P2P (Peer to Peer) – This is a marketplace where you can trade crypto directly with other Binance users. Binance P2P offers crypto transactions with your preferred payment method, local currency, and price.
Staking – Staking is simply the process of purchasing and holding a cryptocurrency in your wallet and making a profit from it.
Binance is an online trading platform where users can buy, sell and trade crypto easily. It is one of the most widely supported crypto exchanges. Binance offers trading with more than 500 cryptocurrencies including Bitcoin, Ethereum, Litecoin, etc. To the users of the Binance exchange platform, it also offers its Crypto Wallet (Binance Chain Wallet).
Binance exchange provides support services for users to earn interest or make transactions using cryptocurrencies. It has its own blockchain-based token, known as Binance Coin (BNB).