BitMart Exchange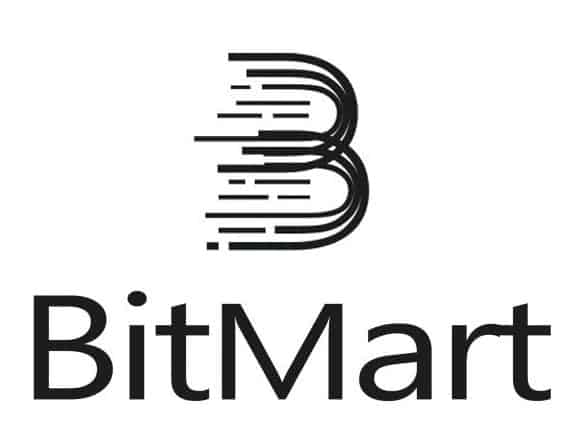 Bitmart markets itself as an exchange that believes in equal opportunity and tries being accessible and secure for everyone. The exchange offers a wide range of services like buying, selling, staking, lending and storing cryptocurrencies.
However, Bitmart was put to the test in December 2021. The platform's security was breached and the exchange was hacked. Around 200 million dollars of worth in cryptos were stolen and that seriously insulted Bitmart's reputation. To this date, many users complain that they have not received a refund yet and feel like they have lost their assets. On the other hand, Bitmart is a quite large exchange in terms of trading volume and many users still trust the platform to carry their trades out.
In this BitMart review, we will cover platform's most crucial features and tell you about its security, features, fees and customer support.
Take a look how BitMart compares to other top cryptocurrency exchanges.
Key Takeaways:
Bitmart offers a special yield earning program called Bitmart Earn.
The exchange also offers a variety of passive income opportunities via staking, lending and referrals.
Supports offers both Spot and Futures trading.
Bitmart accommodates 750 unique cryptocurrencies and around 800 trading pairs, which is a quite large selection.
BitMart Features Explained
Earn compound interest through Bitmart Earn
Bitmart offers a unique way to earn compound interest on some specific cryptos and that is via their Earn program. Bitmart makes some specific cryptos available for participation in the Bitmart savings program; and pays an APY (Annual Percentage Yield) on the selected crypto.
The way this works is by placing your assets in a savings account which will be locked away for a period of time. While locked, you won't be able to use those specific assets. The duration of the investment can be flexible or fixed. For example, to the time of this writing, Bitmart is offering a 8.5% compound interest on USDT if you just hold your USDT for 30 days.
Bitmart offers potentially passive income opportunities
Bitmart supports both lending and staking, potentially giving you a chance to earn passive income. Keep in mind that if you want to stake or lend your assets, they will be locked away for a period of time and they won't be available to you for trading.
Staking means you are allowing your crypto to participate in the maintenance of the Blockchain and its proof of stake process. On the other hand, lending means that you are locking your assets in a pool and allowing them to be loaned to other users; who in turn place some other assets as collateral.
Generally, staking and lending are safe processes and they won't result in you losing your assets or anything like that. However, bear in mind that you are probably not going to be rich by participating in these protocols. A user is paid in percentages and that means that your income will vary depending on the amount of assets you stake or lend. Therefore, you maximize your potential earnings if you have larger amounts of assets to stake or lend.
Spot and Future trading on 800 pairs and 750 cryptocurrencies
One more plus that comes with Bitmart, is that it supports both Spot and Future trading. Spot trading refers to a transaction that happens now, on the spot. A future refers to a transaction which is being set up now but it is going to happen in the future, in a predefined date and price.
Having both options available is quite nice and it can be useful for experienced traders who are good enough in making educated guesses. And the selection of cryptos available is just huge.
Bitmart's Referral Program
Bitmart offers a referral program, similar to what other exchanges call an affiliate program. The process is quite simple. Once you are a member of Bitmart, you can request and get a unique link to share with your friends or audience. Once a person joins the platform and completes a transaction, you will earn a 30% revenue out of that transaction.
The good thing is Bitmart takes it one step further. If the person you referred brings a new person or people in the platform, you are going to get a 10% revenue out of their transactions.
Trading Fees
To begin with, Bitmart charges no fees when it comes to depositing and withdrawing cryptos. But you can't deposit fiat currency into the platform and, if you need to buy crypto with fiat, Bitmart will guide you to do so via a third party and they are going to charge you a 4.5% fee; which is quite high.
Transaction fees in Bitmart are divided in maker and taker fees and they are affected by two factors. Firstly, Bitmart calculates the users' trading volumes in a thirty days window. The higher your trading volume is, the lower the fees you are going to pay get.
Secondly, user accounts are divided into two categories: Standard and professional accounts. In general, Professional accounts pay lower fees than standard accounts. Both type of accounts, pay lower fees while their trading volumes increase. However, the lowest scale of a professional account pays less fees than the lowest scale of a standard account.
Security
Bitmart claims that security is their top priority and they are always focused into making the exchange as safe as possible. The platform includes a 2-Factors authentication, like most exchanges do, and they store 0.5% of the users' assets in hot wallets. The rest of the assets are kept in cold wallets which can't be accessed through the internet.
Despite the above, the exchange's security was tested in 2021 and it proved to be insufficient since a major hack took place. Of course, that doesn't automatically mean that such an event will or can take place again.
Customer Support
Bitmart can be contacted via email and live chat. It does not support contact through phone. As with most of the exchanges out there, the live chat option is not quite useful since a bot tries to guide you through some frequently asked questions and eventually leads you to write an email.
From there, the only thing you can do is wait for a reply in your inbox. Speaking honestly, Bitmart's support team is quite hard to reach and they won't reply back most of the times. The reasons this happens remain unknown.
FAQ