Paxful exchange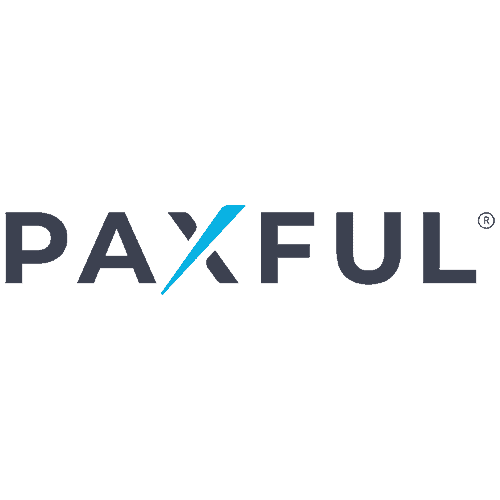 Summary
Paxful is a peer to peer crypto exchange which aims to keep the trading process simple and clear. The huge advantage that Paxful presents is its convenience to set up your account and buy some cryptos a few moments after you sign up. On the other hand, Paxful can only be used to buy Bitcoin, Ethereum and Tether, which is a quite low number of options. To compare Paxful with other popular exchanges, take a look at our detailed comparison of best rated cryptocurrency exchanges.

Paxful Key features:
Strictly peer to peer exchange
Flexible verification process
Virtually unlimited methods of payment
Paxful features in depth
A peer to peer network
Everything that happens in Paxful takes place among the users. The process of how it works is pretty straight forward. You search for the coin you want to buy –Bitcoin, Ethereum or Tether- and you see a list of sellers. For each seller, you are able to see what their range of selling amount is and what payment methods they accept.
Keep in mind that the prices you see may not be equal to the real market values of the coins. Each seller can determine their own value. That means that you can by a certain amount of Bitcoin from one seller and you can potentially buy more of it with the same amount of money from another seller. So make sure to do your research in the platform.
Flexible verification process
Paxful makes it easy for you to hop in and start buying and selling but that's up to a certain point. Paxful divides its verification process into four levels and each level applies certain limits in terms of total traded value.
When you sign up and verify your phone number and email, you automatically become a Level 1 member. The lifetime limit applied to this level is 1.000 dollars of value. That means that if you accumulate a total of 1.000 dollars in transactions, your account can't make any other actions.
To lift that cap, you will have to jump to Level 2 by verifying your identity with your government issued ID and a selfie. Once you complete that, your lifetime limit raises up to 10,000 dollars of total value in transactions.
If you want to surpass that limit, you will have to complete an address verification by providing proof of address. That would make you a Level 3 member and the user would have no lifetime amount limitations. The only limitation applied would be a 50.000 dollars per trade cap. There is one more level, Level 4, that can only be reached if one applies for it. To be qualified for that, you should have been spotless all the time you are a member of the platform and not violated any terms of service. Level 4 lifts all limits and you practically become an elite member.
Unlimited payment methods
The good news is that the Paxful exchange accepts virtually any payment method you can imagine. From bank transfers to Revolut, to gift cards and physical items. You can trade anything for your favorite cryptos. But the bad news is that the payment method is determined by the seller. So maybe you want to pay with Skrill but the seller only accepts debit card payments. That could prove to be a problem if you can't find a seller offering what you want and accepting your preferred payment method.
Trading fees
Paxful fees mostly depend on the action and the role a user adopts in each transaction.
Let's start with the transaction fees. If you are a buyer, you will not get charged with any extra fees no matter the amount and the payment method. If you are a seller, you will pay a transaction fee ranging from 0,5% to 5% of the total value of the order, depending on the payment method.
Furthermore, you do not pay any fees on Paxful when you make a deposit. But if you withdraw more than 20 US dollars value in Bitcoin, you pay a 0,0005 Bitcoin fee and when you withdraw more than 20 USDT (Tether), you will have to pay a 5 USDT fee. In addition, conversion rates between Tether and Bitcoin also apply.
Security
When it comes to security, Paxful has not had any issues in the past. The platform uses an Escrow system in order to protect its users from malicious buyers or sellers. The Escrow system is pretty simple to understand. If a transactions fails to be completed by any part, the funds get returned to the users.
Therefore, it's generally safe to use Paxful when you are on the platform. However, be careful and do not accept to carry out your transactions outside the Paxful exchange if a user asks you to do so. Do not be easy to trust strangers because they might just be scammers, even if you are tempted to trade outside Paxful to avoid the fees.
Customer support
Customer support on Paxful is a bit tricky. On their website, there is a live chat feature but when you try to chat, you actually get to speak with a bot. That's not unusual, of course.
The problem is that a real representative won't ever join you on that chat and the only thing you can really do is to submit a ticket and message the support team. After that, the only thing you can do is to wait for a response in your email.