Crypto.com Exchange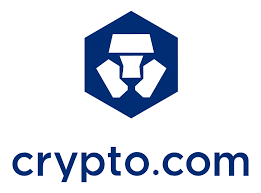 Crypto.com is probably one of the most famous crypto exchanges and that is merely because of an unfair advantage this exchange utilizes; and that is its domain name, which immediately refers to cryptocurrencies.
Of course, that doesn't mean that the exchange is not good for trading. Crypto.com is equipped with all of the features that one would expect to find in an efficient crypto exchange such as advanced trading options and order types and a wide selection of cryptocurrencies to pick from.
In this article, we will bring to light some of the key components of Crypto.com which will assist you in deciding whether this exchange is the right one for you or not.
Key Takeaways:
Supports a wide range of crypto coins and an NFT marketplace.
It supports staking but not for all of the coins.
It does not offer advanced charts and visual representations but offers advanced order types.
Crypto.com Features
Nft Marketplace and 250+ Cryptocurrencies
If you are an NFT enthusiast, you will be happy to learn that Crypto.com has its own NFT marketplace where you can buy and sell NFTs. In addition to that, the exchange supports around 250 cryptocurrencies which suggests that you will probably find what you are looking for.
Not long ago, NFT flipping became a public sensation and people became crazy about it. Although many things have changed since then, the fact remains that if you have something meaningful to offer, that may be your chance to a side income.
Staking and Advanced Order Types
Crypto.com supports staking for some of the most established crypto coins. If you prefer keeping your cryptos for the long term and putting them to work for you, Crypto.com has you covered.
The exchange also offers advanced order types for experienced traders such as stop loss orders and limit orders, which means you can buy or sell a coin when and if it reaches a predefined price.
It lacks advanced visual representations and charts
Although Crypto.com supports advanced trading orders, it won't satisfy you if you are looking for advanced charts like candlestick charts or bear to bull market comparison charts. The visual representations in this exchange do not offer much information and that might be a disadvantage for traders that are always looking to get an edge on the markets.
Deposit Methods
Deposit methods generally include bank transfers, debit and credit card deposits and cryptocurrency deposits. In some countries, like USA, Paypal is also accepted as a deposit method.
Crypto.com Fees
The average fee that a trader pays in Crypto.com is a 0.40% on the total amount of value of the transaction. However, there are two ways that a trader can potentially lower that fee.
The first way is to increase your trading volume. The higher your trading volume is, the more you can reduce your fees.
The second way involves the exchange's local token which is named CRO. The more CRO you have in your possession, the more you can lower the fees you pay.
Crypto.com Withdrawal Fees
One more thing we need to talk about are withdrawal fees. While the exchange does not charge any deposit fees when you deposit cryptocurrencies, it charges you a standard fee which relies on the cryptocurrency you withdraw. In addition, there is a minimum requirement you need to withdraw for each coin.
It would be a good idea to visit the exchange's official website and read about the minimum withdrawal requirements and the applied fee on each of the coins you are interested in but to give you a taste, let's say you want to withdraw some Bitcoin.
You cannot withdraw any less than 6.40 dollars and the standard fee you will be charged with is 3.20 dollars. As already mentioned, there is an extensive list in the exchange's website so make sure to check your favorite coin out.
Exchange Security
The exchange uses various security protocols, similar to all the other crypto exchanges. Some of them are multi-factor authentication and transactions encryption. Crypto.com offers its own native wallet but the funds you keep on that wallet cannot be accessed online since they are kept in offline storage.
Customer Support
Customer support can be contacted by either an e-mail or a live chat feature. Users report that the customer support is quite slow while the live chat feature doesn't guarantee that you will get connected to a human agent. Mostly, you will be guided through an FAQ section and then taken to a contact form.
FAQ
Why can't I access the website while I can use the exchange's mobile app?
Paradoxically, that is not an uncommon problem. The website and, therefore, the exchange are limited to some countries. That means there is a slight chance Crypto.com can't be accessed from your country. However, the mobile app is more competent on that part and can be accessed almost worldwide.
How can I create an account with Crypto.com?
To make it easier for yourself to create an account with this exchange, you need to download the mobile app and start from there. Next, you have to follow all the necessary steps to complete your registration.
What documents do I need to create an account with Crypto.com?
As with most of the other exchanges out there, Crypto.com involves a "Know Your Customer" verification process. In the beginning, you create your account by using and verifying your real e-mail address and phone number. To partake in further actions within the exchange, you need to complete a facial recognition verification as well as to upload your government issued ID and a document that proves you live in the address you claim you live in.