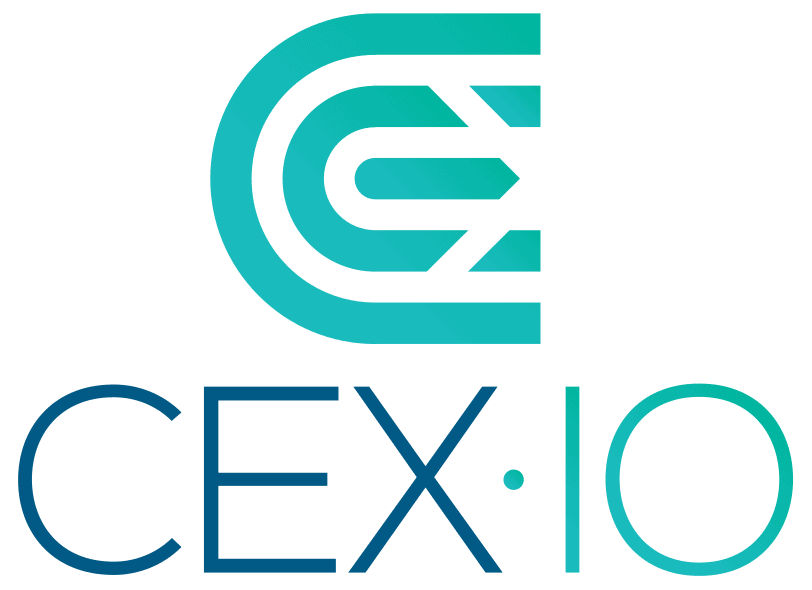 Cex.io Key features:
Easily trade on any device

114 crypto assets available

Provides staking capability
Offers advanced trading features
Cex.io Features in-depth
Trading on multiple devices
Cex.io can be accessed from any device, whether it is your personal computer, your tablet or your smartphone. The exchange has its own mobile app so you can take your trading with you anywhere you go.
A wide selection of crypto coins
Cex.io exchange contains 114 unique coins (at the moment). It includes all the major ones such as Bitcoin and Ethereum, but also contains many upcoming coins such as Ripple. With that variety, the platform is suitable for both investors who want to trade the solid and established coins and those who feel more adventurous and want to explore some new options.
Despite that fact, it can't be really said that cex.io offers some room for experimentation. The exchange is mainly focused towards the top and established coins. That means, if you are looking for some of the newest emerging coins, you probably won't find them here. If you are looking for a platform with way more coins available, you should try trading with Huobi Global – exchange that has over 400 available cryptocurrencies to trade.
Earn more by staking with Cex.io
If you are a long term investor and passive income is what you are aiming for, you will be happy to hear that cex.io offers staking capabilities. Staking in the crypto world refers to participating in a blockchain's security process of validation.
Staking is all about using time to earn interest on your coins. You are actually locking some of your coins away for a period of time and earning an amount of interest in return.
Keep in mind that the coins that you enable for staking will not be available for trading since they are already being used. If you want to trade those assets, you will have to stop staking them.
One more thing we have to mention is that not all coins can be staked. But if you own some Bitcoin or Ethereum, rest assure you can stake them and earn some interest from them.
Cex.io offers advanced trading options
This particular exchange can be a great place to accommodate experienced traders since it offers a lot of trading features that go beyond the typical buy and sell orders. Hence, experienced traders can appreciate this exchange for offering them a wide selection of order types as well as spot and margin trading.
Although advanced traders will feel at home, beginner traders may find it a bit hard to initially navigate the deep waters of crypto trading because they will find themselves in the middle of a sea of options. Sometimes having too many options can be overwhelming.
However, that does not mean that cex.io is not suitable for new investors. What we suggest for beginners is to join the platform while having a clear goal in mind and start from there. Gradually, they will be able to get familiar with the platform and move beyond their known world to more complex actions.
Fees
In Cex.io, transaction fees are recalculated on a daily basis and they are dependent on your last 30-days trading volume for all pairs. In simpler words, the more you trade, the more you have an opportunity to lower your applied transaction fees. The following table can be found on the exchange's official website and it explains the transaction fees thresholds.
| | | |
| --- | --- | --- |
| Trade Volume 30 days (USD) | Taker | Maker |
| ≤ 10,000 | 0.25% | 0.15% |
| ≤ 100,000 | 0.23% | 0.13% |
| ≤ 500,000 | 0.19% | 0.09% |
| ≤ 1,000,000 | 0.17% | 0.07% |
| ≤ 2,500,000 | 0.15% | 0.05% |
| ≤ 5,000,000 | 0.13% | 0.03% |
| ≤ 10,000,000 | 0.11% | 0.01% |
| ≤ 20,000,000 | 0.10% | 0.00% |
| ≤ 50,000,000 | 0.08% | 0.00% |
| ≤ 100,000,000 | 0.07% | 0.00% |
| ≤ 200,000,000 | 0.06% | 0.00% |
| ≤ 500,000,000 | 0.05% | 0.00% |
| ≤ 1,000,000,000 | 0.04% | 0.00% |
| ≤ 2,000,000,000 | 0.03% | 0.00% |
| ≤ 5,000,000,000 | 0.02% | 0.00% |
| > 5,000,000,000 | 0.01% | 0.00% |
Cex.io trading fees table
Please keep in mind that deposit and withdrawal fees also apply in this exchange. The fee percentage or the flat fee, in some cases, depends on your preferred payment method and the currency you want to deposit or withdraw.
For a detailed presentation of deposit and withdrawal fees, visit cex.io and read their respective section on the subject matter.
Security
Generally, cex.io is considered a pretty safe exchange. The exchange stores its funds both in hot wallets and cold wallets. They mainly store their company funds in hot wallets, in order to make sure that the exchange has enough assets to be covering its customer needs.
Users' funds are stored in cold wallets. Cold wallets are not connected to the internet so they are considered to be safer than hot wallets. As you can see, the exchange prioritizes customers' safety.
If anything happens, such as a hacking attempt, the company might lose some of its assets but the customers will not lose any.
Customer support
The exchange offers three options when it comes to customer support and they are available to assist you 24/7. You can contact support through phone or email and also communicate via their live chat feature on their website.
---
If you are still not sure on which platform you should start trading, take a look at our detailed comparison of the most popular crypto exchanges.
FAQ