Coinbase Exchange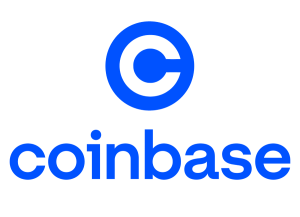 Today, the world is evolving, and so are we. Cryptocurrencies are slowly replacing regular currencies, and the world is there to witness the transformation.
From crypto wallets to your favorite stores allowing you to pay using cryptocurrencies, we are going through a major breakthrough. Are you thinking of joining the crypto community and taking the plunge into the world of crypto trading? We suggest that you start your journey with Coinbase – a leading cryptocurrency trading platform. To compare Coinbase with other top rated exchanges, take a look at our detailed comparison of most popular cryptocurrency exchanges.
If you've never heard of Coinbase, let us break it down for you. Essentially, Coinbase is an application that allows you to make transactions pertaining to cryptocurrencies, including Ethereum, Bitcoin, Shiba Inu, Litecoin, and many more. Plus, you can even use Coinbase to convert one crypto token to another or to send or receive cryptocurrencies to and from other individuals.
⌛Short on Time? Here Are My Key Findings
Main Coinbase Features: A vast array of cryptocurrencies supported, easy to use, low fees, and many more features available with Coinbase Pro.
Security Features: Two-factor authentication (2FA), Universal Second Factor (U2F) security keys, strong password requirements, regular checks for suspicious account activity, vaults & whitelisting.
Types of Transactions/Order Types Supported: Credit/debit card crypto purchases, crypto crediting to PayPal/debit cards, crypto conversions, sending cryptocurrencies to a wallet other than Coinbase, Market Orders, Stop-Limit Orders, Limit Orders, Good 'Til Canceled (GTC), Immediate or Cancel (IOC), Fill or Kill (FOC).
Maximum Trading Amount: If you are a US customer and want to deposit more than the maximum of $25,000 a day ACH limit, you can use a wire transfer linking your bank account and Coinbase wallet. There is no limit on the number of orders; however, the maximum order size can be specified in a base currency; for example, on the BTC-USD book, the orders should not exceed 1,500 BTC.
Coinbase Features (Updated 2022)
Coinbase stacks up over 100 mobile cryptocurrencies, including Bitcoin, Dogecoin, and Ethereum. Plus, Coinbase prides itself in its massive community of 73 million users worldwide and a total of approximately $255 million worth of assets sitting on the Exchange. Coinbase offers a broad spectrum of features to all of its users:
Convert one cryptocurrency to another
Buy and sell cryptocurrencies
Send and/or receive cryptocurrencies to others
Shows current market trends, stories, prices, and news
A secure way to invest and trade in crypto
Beginner-friendly interface
Supports a boatload of cryptocurrencies
Users can access lower fees and more features using Coinbase Pro
Help pages, email support, chatbots, and automated phone system support (888-908-7930)
Pros and Cons
Just like every other crypto exchange, Coinbase has its share of pros and cons. Here is a short summary of the positive and negative sides.
Coinbase is a leading cryptocurrency trading platform with a boatload of valuable features for all of its users. It lets you buy and sell different cryptocurrencies (100+) and there's a low minimum amount required to fund your Coinbase account.
Coinbase safeguards you from any losses if the website is hacked by effectively insuring it. Plus, users of Coinbase can trade on two platforms – Coinbase and Coinbase Pro. Coinbase allows you to use US dollars to purchase cryptocurrencies. In contrast, Coinbase Pro boxes advance charting functions, facilitate crypto-to-crypto transactions, place markets, stop orders, and limit orders.
Furthermore, Coinbase educates its users via video classes and exams as part of its 'earn while you learn' program. This way, its users can EARN cryptocurrencies just by taking the classes through Coinbase Earn. Furthermore, the application and website are beginner-friendly and very easy to master – meaning that if you possess basic computer operating skills, Coinbase won't be a tough nut to crack for you.
Coinbase allows all of its users to convert one cryptocurrency to another easily. It even offers an intuitive dashboard to its users, displaying their current Coinbase portfolio. Using Coinbase, you can buy and sell cryptocurrencies with just a few clicks or taps and the Exchange Facilitates 24/7 operations, allowing you to seamlessly log in and take the plunge into a trade without fretting over time.
In addition to that, Coinbase offers purchases via funds in your account or directly through your linked bank account or credit/debit card and delivers customer support in the form of emailed support tickets, chatbots, an automated phone system, and through the Coinbase help page.
Coinbase even allows you to manage and view your account at any given time using the mobile application or Coinbase's website. You can place market orders, limit orders, stop-limit orders, and advanced limit orders, including Good' Til Canceled (GTC), Immediate or Cancel (IOC), Fill or Kill (FOC) orders. And to top it all off, Coinbase boxes various tools for facilitating safe transactions with banks and authenticating the details of the users.
Cryptocurrencies Supported by Coinbase
Coinbase prides itself on its colossal range of cryptocurrencies. The application boxes more than 100 different cryptocurrencies, and new coins and tokens are added frequently. This number is a lot more than those offered by other crypto exchanges.
Coinbase Wallet supports Ethereum, Polygon, Dogecoin, Litecoin, Stellar Lumens, Ripple, and Bitcoin networks. It also supports various ETH Layer-2 solutions, including Arbitrum, Avalanche C-Chain, Binance Smart Chain, Fantom Opera, Optimism, Polygon, and xDai.
As mentioned earlier, Coinbase allows you to trade 100+ cryptocurrencies; here are a some of the currencies you can trade using Coinbase.
| | | | | |
| --- | --- | --- | --- | --- |
| Bitcoin (BTC) | Solana (SOL) | Algorand (ALGO) | Cardano (ADA) | USD Coin (USDC) |
| Litecoin (LTC) | Stellar Lumens (XLM) | Polygon (MATIC) | SushiSwap (SUSHI) | Dogecoin (DOGE) |
| Binance Coin (BNB) | Uniswap (UNI) | Tether (USDT) | Polkadot (DOT) | Shiba Inu (SHIB) |
| Avalanche (AVAX) | XRP | Dai (DAI) | Cosmos (ATOM) | Waves (WAVES) |
| FTX Token (FTT) | Decentraland (MANA) | IOTA (MIOTA) | EOS (EOS) | THORChain (RUNE) |
In addition to all that, Coinbase offers around 80 crypto-to-crypto trading pairs. These trading pairs can trade for Ethereum and Bitcoin. Moreover, the Exchange amasses over 10 currencies that can trade using stablecoins, like USDC (the price of 1 USDC always equals US$1).
Coinbase Fees
Mentioned below are the different Coinbase fees based on the size of your trade.
| | |
| --- | --- |
| Size of Trade | Fee |
| <=$10 | $0.99 |
| $10-$25 | $1.49 |
| $25-$50 | $1.99 |
| $50-$100 | $2.99 |
Fees based on trade amount
If you go above $200 in trade size, then Coinbase would charge a percentage fee from you. Other fees Charged by Coinbase are as follows:
| | |
| --- | --- |
| Payment Method | Fee |
| Bank Account | 1.49% |
| Debit/Credit card | 3.99% |
| Wire Transfer | $25 outgoing, $10 incoming |
| Crypto Conversion | 2% |
| USD Wallet | 1.49% |
| ACH Transfer | Free |
Security
Coinbase utilizes top-notch security practices to safeguard its customers' deposits and assets effectively. However, there are still a plethora of risks involved when you're knee-deep in the world of cryptocurrencies. That being said, you should always follow the best security practices to secure your account and assets.
Coinbase essentially stores 98% of its customers' assets utilizing cold storage means. The information is safely stored in a closely-knit network of deposit boxes spread across the globe. Digital and paper backups both bolster these deposit boxes. Coinbase mobilizes bank-standard encryption and security protocols on its renowned website to store your information safely.
All Coinbase employees must go through and pass a criminal background check before they are hired. They are also mandated by the Exchange to encrypt their hard drives and secure their devices. Plus, the Platform deploys distinguished passwords for each service and device.
Coinbase uses SQL injection filters and verifies the authenticity of PUT, DELETE, AND POST requests to prevent CSRF attacks effectively. Coinbase also uses a hash password that is safely stored in the database after going through the bcrypt (cost factor – 12). Over and above that, the application's credentials are partitioned to separate them from the codebase and the database.
All accounts on Coinbase must go through 2-step verification to prevent other (harmful) entities from logging into your account. Coinbase also whitelists attributes on all models to seamlessly prevent applications against mass-assignment vulnerabilities. However, there are still things to worry about. Even the strongest security measures and protocols have been unsuccessful in keeping hackers and harmful third parties at bay. Therefore, it's imperative that you use unique and high-level passwords to guard your assets against attackers. You also need to ensure that your mobile device is protected by a password, as if someone can access your email or cell phone, they can also open up your Coinbase application.
Customer Support
To provide support to its customers, Coinbase utilizes its Help Page, emailed support tickets, and automated phone systems.
But no matter how much Coinbase showcases and parades its customer service, the negative reviews that float around the internet speak the exact opposite about the crypto exchange. People always seem to complain about Coinbase's lack of support when it comes to customer service, including queries pertaining to scams, hacked accounts, and locked accounts. People even go so far as to call Coinbase a self-service crypto trading platform.
Coinbase, for example, has a Trustpilot rating of 1.6 stars based on over 6,000 reviews. The majority of complaints are about poor customer service, lost payments, and suspended accounts. Coinbase is also plagued by an issue that appears to be hurting several industry rivals. In reality, over 11,000 claims were lodged with the Federal Trade Commission, and many previous users allege they were left without any kind of help after running out of money due to account thefts.
Methodology
Cryptocurrency is a comparatively recent asset class that may be unstable and risky, making them unfitting for many investors. However, if you're intrigued by cryptocurrencies, Coinbase is an excellent platform to start for both amateurs and experienced investors.
Coinbase was established back in 2012 when cryptocurrencies were a fairly new concept. Today, the company employs more than 2,700 employees, with operations spread in more than 100 countries around the world. Coinbase's customers trade approximately $327 billion of crypto assets per quarter, and Coinbase supports around 9,000 financial institutions.
If you're certain that you want to take the plunge and explore the realms of cryptocurrencies, you should definitely start with Coinbase. The crypto exchange unlocks your access to 100+ cryptocurrencies that are taking the crypto community by storm. Investing in cryptocurrencies is a rewarding venture; however, this requires a lot of research and risk analysis. If you're a beginner, then perhaps Coinbase is for you because of its beginner-friendly interface. However, people may not choose Coinbase because of the high fees involved in transactions. Apart from that, the application is pretty great and is available on both Android and IOS devices. Plus, you'll find an uncanny resemblance between Coinbase and stock trading platforms if you've traded stocks before via an online brokerage.
FAQs
What benefits can you reap with Coinbase?
Coinbase offers an unparalleled range of cryptocurrencies that aren't matched by several other crypto exchanges, especially for US investors. Coinbase offers you 100+ types of cryptocurrencies for trading, ranging from Bitcoin to small coins. In addition to that, the mobile application of Coinbase is tremendously user-friendly and is highly functional.
Furthermore, Coinbase allows you to trade cryptocurrencies using two different platforms – Coinbase and Coinbase Pro. Coinbase Pro flaunts lower fees and a lot of useful features that Coinbase clearly lacks. Plus, you can even earn free crypto tokens through Coinbase Earn just by learning about new digital assets. Coinbase allows debit card access, gives you educational resources, and it is pretty easy to send money using Coinbase too.
Should I invest in Coinbase?
Investing in cryptocurrencies comes with its share of inherent risks. Even as crypto prices plummeted back in 2021, Coinbase saw massive growth in 2021.
If you think about whether to invest in Coinbase or not, the consensus recommendation among 23 experts graphed by Yahoo Finance says that you definitely should. The analysts' average price target was $315.21, which is 90 percent higher than the March 4 closing price of $165.75, suggesting that Coinbase might be a good long-term investment for investors that are okay with the increased risks related to cryptocurrency-related equities.
Is Coinbase wallet safe?
Yes, your wallet is secure and adheres to the best standards for protecting electronic currency. Despite being a popular wallet, Coinbase is a pioneer in the crypto market when it comes to protecting payment systems. It makes certain that security elements are applied at many levels.
It is safer to hold cryptocurrencies in a Coinbase wallet rather than on Coinbase Pro. Users who have a Coinbase Pro account must trust Coinbase since it will retain the user's assets in its own institutional wallets, similar to how a bank maintains cash for its clients.
How do you make money using Coinbase?
If you're looking for other methods to earn cash on Coinbase, the Coinbase Earn referral program, which is separate from the Coinbase Earn program, might be an option. You may earn coins via the referral program by referring new Coinbase Earn customers to sign up using your affiliate links.
Coinbase Earn is intuitive, instructive, and lucrative.
Customers who watch videos about cryptocurrency and complete a short quiz will be credited with a small amount of that cryptocurrency!